Opportunities open up for heavy lifting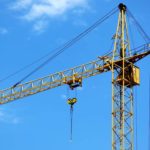 After years of tough market conditions, owners of heavy-lift vessels are turning to new sectors in search of lucrative contracts
Engineering contractors and heavy-lifting vessel owners are now beginning to secure new contracts for platform installation and subsea projects. However, tough market conditions since 2014 have led these companies to turn to alternative sectors – notably offshore decommissioning and renewables – for contract work.
Demand for the installation of fixed platforms is likely to come largely from shallow water oil and gas projects over long term. Deepwater field developments will create opportunities for subsea work and the installation of floating units. Projects in both categories were announced in H2 2018, providing opportunities for heavy lift and construction vessels.
In terms of fixed platforms, the Middle East region continues to provide opportunities for platform construction and installation, particularly on field redevelopment projects; opportunities in south east Asia and Mexico will follow.
Deepwater platform installation projects are also in operation in Brazil, US Gulf of Mexico, West Africa and areas offshore India, Indonesia and northern Europe.
Elsewhere, heavy lift and offshore construction engineering companies and vessel owners are turning their attention to decommissioning projects, particularly in northern Europe.
In the last six months of 2018, engineering contractor and vessel owner McDermott was busy securing contracts for projects in India, Mexico, the Middle East and the US Gulf.
McDermott president and chief executive David Dickson noted that the company had encountered robust contract booking in an "improving macro environment". This included onshore and offshore projects such as a US$700M contract forming part of India's Oil & Natural Gas Corp (ONGC)'s DWN-98/2 project in the Krishna Godavari basin.
"There are signs of a turnaround compared to recent years, particularly in offshore engineering and construction"
This colossal deepwater project will involve the installation of 34 subsea well manifolds and trees, plus subsea umbilicals, risers and flowlines (SURF) in water depths ranging from 300 m to 3,200 m. For this project, Baker Hughes will supply the subsea hardware and McDermott will bring its specialised fleet of pipelay and construction vessels.
During 2020-2021, McDermott will transport and install SURF and subsea production systems using its installation assets Derrick Barge 30, North Ocean 105 and Lay Vessel 108.
Other deepwater contract awards of note for McDermott include Shell's Great White Frio development in the Alaminos Canyon area of the US Gulf of Mexico. This will require the installation of subsea umbilicals and flowlines in Q2 and Q3 2019. For another project in the region, McDermott will install umbilicals and flowlines on Anadarko Petroleum's Lucius field in the Keathley Canyon area.
On the fixed platform installation side of heavy lift, McDermott has installed the largest platform to be constructed in Mexico for a decade. McDermott built the PB-Abkatun-A2 platform for state-run energy group Pemex at its fabrication yard in Altamira, Tamaulipas, Mexico.
Deepwater projects
Also in December, Subsea 7 announced it had secured a SURF contract from BP for the Manuel project in the US Gulf of Mexico. This will involve the installation of flowlines, a steel catenary riser and all associated subsea structures to link this gas field to the Na Kika production facility. It is anticipated that the offshore construction work will commence in Q4 2019.
Rival group, Saipem, secured a deepwater construction project in December 2018 for subsea systems and pipelines for the Zohr project in Egypt. This US$1.2Bn project will involve a fleet of vessels including:
Heavy-lift vessel S7000
Ultra-deep water pipelayer Castorone
Subsea field development ship FDS
Subsea construction vessels Normand Maximus and S3000
Pipelayer Castoro Sei
Multipurpose vessels Normand Cutter, and Far Samson
These vessels will be installing systems from January 2019 to the middle of 2020. Also during Q4 2018, Saipem secured US$400M in offshore engineering contracts, including on the Absheron field in the Caspian Sea, on the Tolmount gas project in the southern North Sea and platform maintenance in the Republic of Congo.
In response to recent contract awards, Saipem chief executive Stefano Cao said there were "signs of a turnaround compared to recent years, supported by good visibility in commercial opportunities", particularly in offshore engineering and construction.
TechnipFMC also gained a subsea engineering contract in Q4 2018, for ExxonMobil's Liza Phase 2 project, offshore Guyana. This will involve construction and installation of 30 deepwater well systems, eight manifolds and associated controls and tie-in equipment. TechnipFMC expects revenues from subsea projects in 2019 to be in the range of US$5.4Bn to US$5.7Bn.
Telford Offshore secured a contract in November 2018 from Indonesian contractor Timas Suplindo to supply Telford 25 for three months work on the Terang Sirasun Batur phase two development. This multi-purpose construction vessel is chartered to install subsea structures and lay flexible pipelines and umbilicals on this project. This will be achieved through the vessel's 800-tonne heave-compensated main crane.
Brokers at Fearnley Offshore Supply said Q4 2018 was "uplifting, as the abovementioned companies have booking tonnage for future offshore campaigns as final investment decisions were announced."
Fearnley also noted: "There has been a further strengthening in rate levels for specialised tonnage. We are encouraged by the fact that more term contracts now are for multi-year firm periods and not just seasonal work, as has been the trend in recent years."
For the full article, click here.
The post Opportunities open up for heavy lifting appeared first on Opus Kinetic.